Renato Tavares Brazilian Jiu-Jitsu Free Seminar – Baltimore Martial Arts & Noel Smith's BJJ
Renato Tavares, 4th Degree Black Belt, American Top Team Coach will be conducting a FREE Brazilian Jiu Jitsu class at the Baltimore Martial Arts Academy in Catonsville, Maryland on Friday October 28th 6:30-8PM. Renato will be doing another Brazilian Jiu Jitsu seminar at Noel Smith's BJJ in Millersville, Maryland the next day Saturday October 29th 10AM-2PM cost $50. Participants in Fridays free Brazilian Jiu jitsu class will receive a $5 voucher off of Saturday's 4 hour Brazilian Jiu jitsu seminar.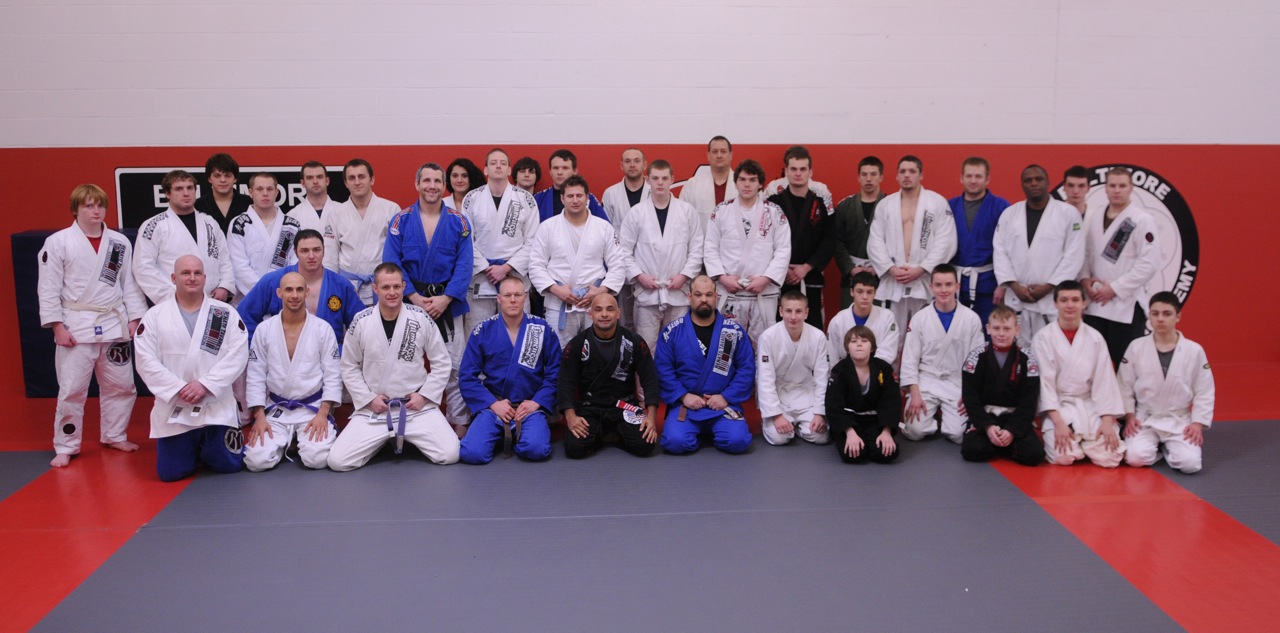 Renato Tavares was born in Rio de Janeiro, Brazil in 1968. Renato started learning Brazilian Jiu Jitsu at the age of 6 years old. Renato Received his BJJ black belt in 1995 from the legendary and late Carlson Gracie Senior. Carlson He was the eldest son of Carlos Gracie, founder of the BJJ system in the late 1920s with his late uncle Hélio Gracie. In addition to training Renato, Carlson Gracie also trained many other top Brajilian jiu jitsu competitors including Allan Goes, Murilo Bustamante, Mario Sperry, Wallid Ismail, Pablo Popovitch, Kevin Christopher, Andre Pederneiras, Julio Fernandez, Ricardo Liborio, Marcus Soares, Rodrigo Medeiros, Ricardo "Rey" Diogo, Marcelo Alonso, Vitor Belfort, Stephan Bonnar, Julio "Foca" Fernandez.
A master technician, Renato has competed for more than 32 years and won over 200 Grappling and Brazilian Jiu Jitsu events, including World Championship, Panamericans, Internationals, Nationals, and States. Renato has been teaching Brazilian Jiu jitsu classes to students from a variety of backgrounds including FBI, Military, Police Officers & UFC reality show contestants. Renato is also professional mixed martial arts fighter. Renato is regarded by many as one of the best Brazilian Jiu jitsu competiors and coaches in the world.
Those interested in attending Friday evenings Braziian jiu jitsu classes should call Baltimore Martial Arts 410-465-7799. Those interested in participating in Saturdays four hour Brazilian Jiu jitsu seminar should contact Noel Smith at 443-867-5329.
Baltimore Martial Arts Academy 6565 Baltimore National Pike Catonsville, Maryland 21228
Looking for a map
? Phone: 410-465-7799 Email:
[email protected]
Walk in M-F, 4:30-9 pm Saturday, 9 am – 1:30 pm & Sunday 3-4 pm
Take a walk through tour of the Baltimore Martial Arts & Fitness with owner Gary Berger. Video was filmed on a Friday evening in September 2011 around 7PM. Tour includes audio.
Gary Berger, owner of Baltimore Martial Arts and Fitness in Catonsville gives an informal video walk through of the Baltimore Martial Arts Academy on a Friday night.