Jeffrey Mims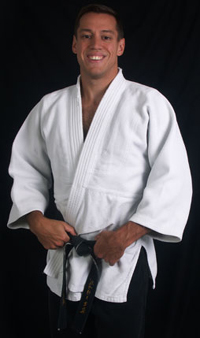 Jeffrey Mims, Head Aikido Instructor, Self Defense Instructor
Jeff is the head Aikido instructor for the Baltimore Martial Arts Academy. He began training in martial arts in 1984. Jeff is recognized by the Japan Aikido Association and Aikido America International as a sandan (third degree black belt) in Shodokan Aikido (commonly referred to as Tomiki Aikido) under Brian Sutherland Sensei, Godan. He also holds a brown belt (ikkyu) in Judo from the United States Judo Association, a black belt in karate under the World Tae Kwon Do Federation, and a blue belt in jiu-jitsu under Professor Pedro Sauer.
Over the past decade Jeff has taught Aikido and self-defense to active members of the US Army, US Marine Corps, US Air Force, Federal Police, US Secret Service, Maryland State Police, Maryland State Transportation Authority Police, Baltimore County Police, Baltimore City Police, Howard County Police, Anne Arundel County Police, members of various other Federal, State, and local law enforcement agencies, correctional officers, bail bondsman, executive bodyguards, private security guards, security personnel in psychiatric hospitals, and many others.
Jeff is also a Fitness Coach and Certified Personal Trainer. He has trained in numerous other martial arts over the years including kenpo, vale tudo, muay thai, traditional weapons, and modern tactical weapons.
Jeff is the Executive Director of Mims Innovations, Inc., a Baltimore-based internet and business consulting firm. He earned his Bachelors degree in Computer Science from Towson University and holds numerous industry certifications.