Tag Archives:
groundgame
Please Vote Danyelle Berger as Baltimore's BEST Fitness Trainer & Groundgame as Baltimore's Best Gym.
Thank you!!!!!!!!!!
"Best of Baltimore Readers' Poll 2015"
Please show your support for Danyelle Berger and Groundgame. Your votes will help her be recognized as one of Baltimore's Best Fitness Instructors in BALTIMORE Magazine.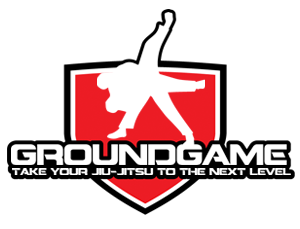 Brazilian Jiu-Jitsu & Kettlebells in Elkridge
Get in shape
Learn self defense
Gain Self Confidence
Develop Self Discipline.
Join us for Brazilian Jiu Jitsu, Kettlebells and Kickboxing. Try a Month for FREE – no obligtions!
CLICK HERE for GROUNDGAME'S SCHEDULE
Come to our Grand Opening Saturday May 9th.
8-9am Kickboxing Fitness
9-10am Kettlebells
9-11:30am Kids Brazilian Jiu-Jitsu Classes
Noon-3PM Food, Fun, Demos and prizes for the whole family.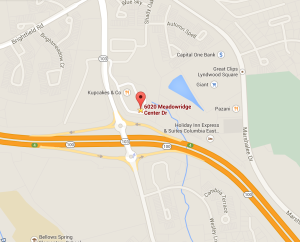 Groundgame
6020 Meadowridge Rd., Suite R
Elkridge, Maryland 21075
Looking for a map?
Phone: 410-799-7878
Email: baltimoremartialarts@yahoo.com
Groundgame Grand Opening New Second Location – Elkridge, Maryland
We are proud to announce that Baltimore Martial Arts & Fitness is opening a second martial arts and fitness school in Elkridge, Maryland. Our grand opening is scheduled for May 1st, 2015. We are giving this second location the name Groundgame.
Groundgame will specialize in offering Brazilian Jiu Jitsu, kettlebells & fitness kickboxing though we plan to also add Muay Thai Kickboxing & MMA in the near future.
Our kettlebell program in Catonsville will be moving to our Elkridge location and we are expanding our class schedule accordingly. Our kettlebell head instructor,  Danyelle Berger, will be teaching 2-3 days per week.
Our Brazilian Jiu Jitsu program at Groundgame is truly our specialty and is unrivaled. Led by 3X World Champion & 5X Pan American Champion and 3rd Degree Brazilian Black Belt, Denilson Pimenta, Groundgame is an international hub for Brazilian Jiu Jitsu and world class BJJ athletes. Brazilians come to Groundgame to train, teach and compete in World Class tournaments. We will be offering BJJ classes for adults and children of all ages and skill levels.
The same popular kickboxing fitness program that we teach in our Catonsville location will also be offered at Groundgame. Owner and black belt instructor, Gary Berger, will be spearheading the kickboxing fitness program.
If you re interested in learning more about Groundgame please call 410-465-7799 or email us baltimoremartialarts@yahoo.com
Please note that unless you are exclusively a kettlebell member, you will need to either upgrade your existing membership or enroll in a separate membership if you wish to attend one or both of our facilities. Please call or email us to inquire about pricing.
Groundgame
6020 Meadowridge Rd.
Elkridge, Maryland 21075
Looking for a map?
Phone: 410-465-7799
Email: baltimoremartialarts@yahoo.com