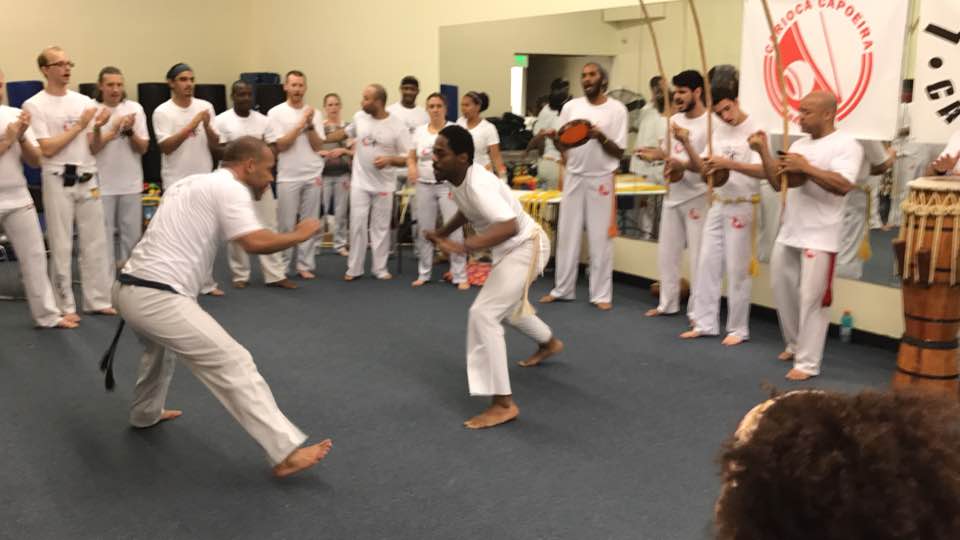 Capoeira is the Afro-Brazilian martial art that takes its roots during the colonial era of Brazil. Capoeira combines music, dance, acrobatics, play and martial elements into a dynamic ritual fight.
The details of capoeira's origins and early history are still a matter of debate among historians, but it is clear that African slaves played a crucial role in the development of the art form.
Capoeira differs from other Martial Arts because of the strong African and Brazilian components: the rhythm of the music, the call and response of the songs, and the Ginga, the mobile guard of Capoeira that resembles dance steps.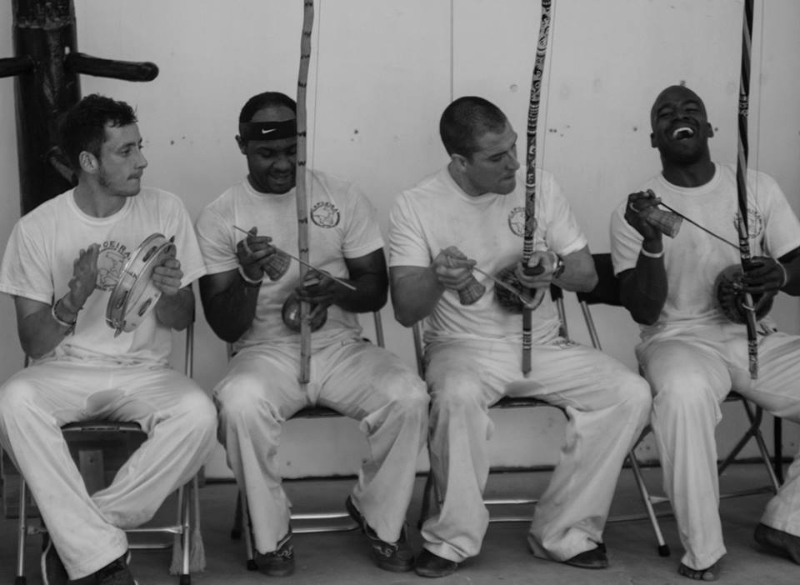 Capoeira is a delightful sight, fun, relaxing, and empowering. Capoeira is an energetic, the game or dance, played in a circle with musical accompaniment, in which two players try to take each other down, or otherwise dominate each other, whilst showing a mastery of movement. The players evade touching any part of the body to the ground excluding the hands, feet, and head. Becoming skilled demands long-term training. Full involvement requires learning how to play instruments, as well as learning the necessary movement skills.
Adult Classes- Ages 12 on up
Training Capoeira will help you in every area of your life. You will get stronger, more flexible and gain agility. But those are just the physical benefits of training Capoeira.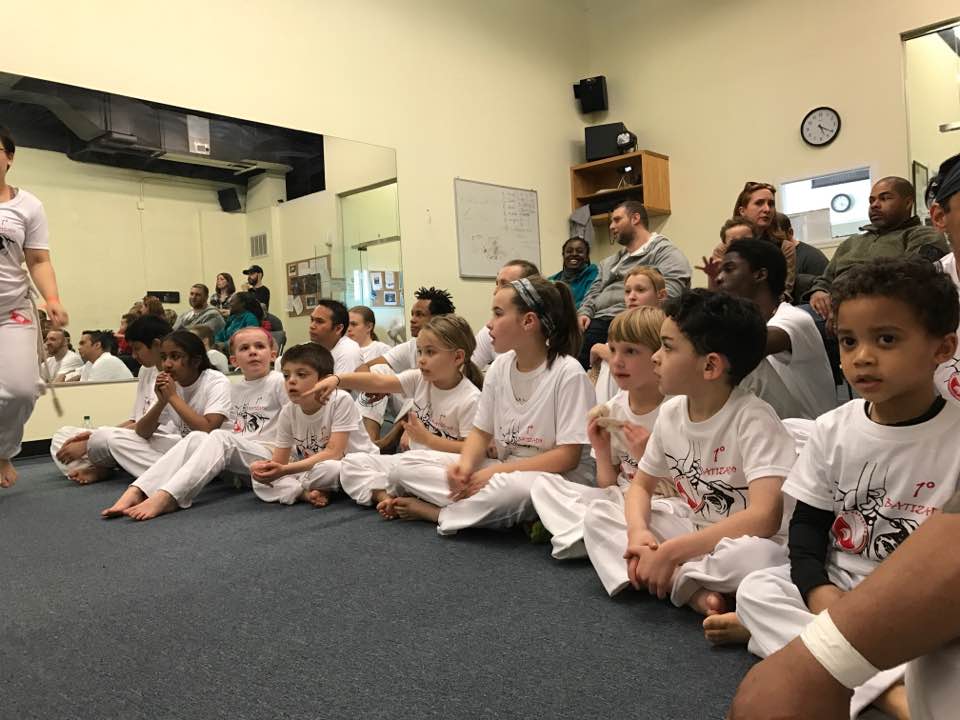 Capoeira will also help you to gain more confidence, learn about another culture, introduce you to people from all different types of backgrounds, and give you a community of people who will help you to stay motivated to train….and training will improve your health. In this day and age, health is a concern for all of us as we age. In Brazil, it is normal to see people who train Capoeira into their 80s and 90s. It is a life-long practice that keeps you young physically…and young at heart as well.
We believe that training Capoeira greatly improves the lives of all who train it. Not only will it improve your quality of life, by becoming a part of our Capoeria community you will help to improve the lives of all members of our community. Every member of our group brings their energy to the group, which helps us grow stronger together. Without our group, we do not have Capoeira…which means that each and every member is important to our overall growth. You can see this way of thinking in everyday life in Brazil…community is very important. Since martial arts tend to reflect the culture that they come from, the Capoeira Community is an essential part of our joint progress in learning this dynamic art form. We need you to be a part of our group!
Capoeira is much more than just another martial art or workout class. It is a community, a family and a way of life that will improve your health, help you to reduce stress, and help you meet new people. You will have opportunities to travel and meet people from every walk of life…this, in turn, will help you to get to know yourself better as well.
Family/Kids Class - Ages 5 to 11
Capoeira is a community where all are welcome. Capoeira helps create a positive environment where I can raise my children and prepare them for life. A family. My son Daryl Jr. is a strong, very social, happy, well-adjusted child…I am grateful to our Capoeira Community for helping me raise my son in a positive and healthy environment.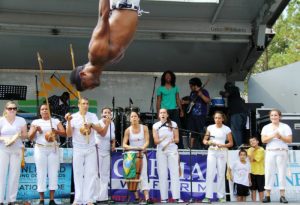 As parents we want to help our children grow, learn and develop. We want our children to gain experiences that will help them become productive members of society. Our goal is to help provide your child an environment where they can flourish and grow. Join our community and know that we will help your child develop healthy habits, gain confidence and self-assurance, as well as to make lasting friendships.
Help Your Child Build Good Habits
Every parent wants their child to grow up healthy and happy. We see Capoeira as a tool to create stronger, healthier, happier people.
Training Capoeira will help your child develop healthy habits as they train and become more fit, flexible, stronger, and overall healthy. Try our Intro Program to see what Capoeira can do to help your child develop these healthy habits early in life. Get your child used to working out on a regular basis. We all know that kids who exercise do better in school, have fewer problems, release stress in a positive way, and are more confident and focused.
Capoeira Builds Confidence and Focus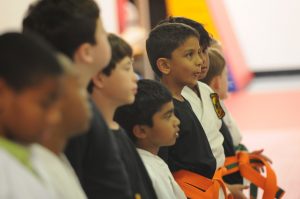 Training Capoeira is challenging. It requires a lot of focus and energy. Children who train Capoeira learn how to listen better, focus more and in turn become more confident as they learn the challenging movements of Capoeira. This focus will translate into every area of their life: school, home, friends, and community.
Capoeira Builds Community and Friendships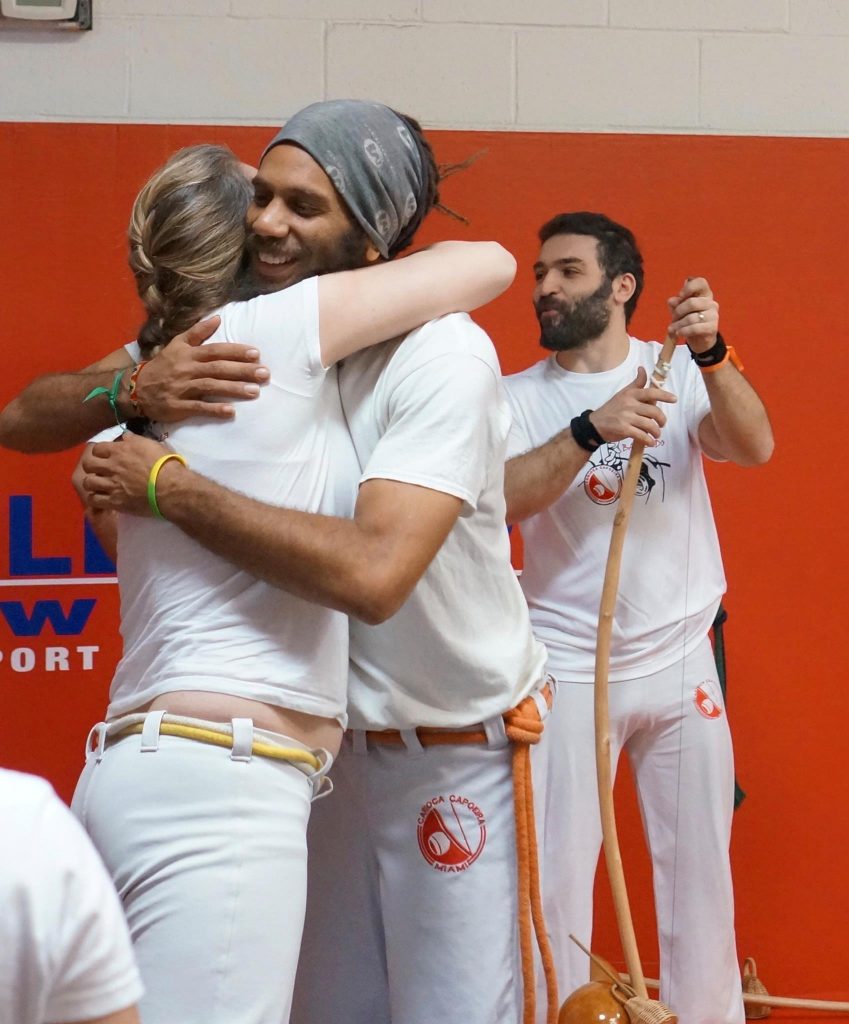 Capoeira was created by African slaves who were taken to Brazil to work. Oftentimes, the slaves were from different tribes, backgrounds and often spoke different languages. Capoeira became a way that the slaves became united, learned about each other, built a community, trained their bodies for self-defense, and escaped from slavery…emotionally, mentally, and oftentimes physically.
Today, Capoeira still brings people of all backgrounds and walks of life together. In our community, your child will meet people from many backgrounds, of all ages, who each contribute to our community.
Your child will meet other children who are unique and talented. Training Capoeira will help your child learn more about the world they live in. Your child will learn a new culture, music, acrobatics, martial arts, dance, Portuguese language, and how to deal with all types of people in a positive manner. In a world full of violence, crime and negativity, our community will help provide your child a place to learn positive lessons and make many lifelong friends.
Capoeira is Much More Than a Martial Art
Kids love Capoeira because it incorporates what they like. Martial Arts. Dance. Music. Acrobatics. Most kids want to do all of these activities. Most parents do not want to take their kids to do all of these classes! Training Capoeira will give your child everything that they want…all under one roof which is convenient for you as a parent.
Is your child always bouncing of the walls? We love energetic kids because they get the most out of Capoeira.
CAPOEIRA IS DISCONTINUED AS OF FALL 2019 - PLEASE CALL AND INQUIRE AS TO IF OR WHEN WE PLAN TO OFFER CAPOEIRA
Give us a call today to schedule your first FREE trial class and tour of our facility.
410-465-7799