Aikido for Children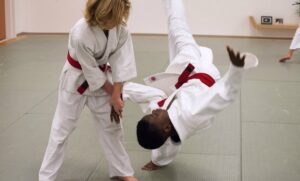 Welcome to Baltimore Martial Arts - Where Kids Discover the Art of Aikido!
At Baltimore Martial Arts, we're passionate about nurturing the potential of our young learners through the ancient and graceful discipline of Aikido. Our Children's Aikido classes offer a unique blend of physical fitness, self-defense skills, and character development, all in a safe and supportive environment.
Why choose Children's Aikido at Baltimore Martial Arts?
Experienced Instructors: Our dedicated instructors are not only skilled Aikido practitioners but also experts in working with children, ensuring a positive and enriching learning experience.
Age-Appropriate Curriculum: We tailor our classes to suit the needs and abilities of kids, focusing on building self-confidence, discipline, and respect.
Physical Fitness: Aikido promotes strength, flexibility, and coordination, helping your child stay active and healthy.
Positive Environment: We foster a sense of community and camaraderie, encouraging friendships and teamwork.
Stress Relief: Aikido techniques teach children how to manage stress and conflict in a non-violent manner.
Life Skills: Beyond the dojo, the lessons learned in Aikido classes are applicable in everyday life, helping children become well-rounded individuals.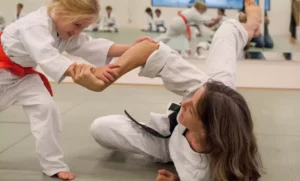 Whether your child is a beginner or has prior martial arts experience, our Children's Aikido program is designed to accommodate all levels. Join us at Baltimore Martial Arts, and watch your child grow, both mentally and physically, while having a blast on the mat!
Enroll your child today and embark on a journey of self-discovery, discipline, and empowerment through Aikido. Contact us to schedule a trial class or learn more about our program. We look forward to helping your child thrive on their martial arts journey!