Free Acupuncture & Cupping Demonstration at Baltimore Martial Arts
Sports Medicine Acupuncture
FREE Clinic at Baltimore Martial Arts 
Wednesday October 5th 5:30-6:30pm
David Paton M.Ac., L.Ac.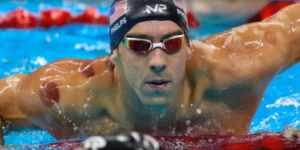 Introducing Acupuncture and Chinese Medicine for Sports Injuries
Chinese Medicine includes: Acupuncture, Cupping and Gua Sha
Cupping is an ancient therapy used by many cultures to help treat many conditions. Michael Phelps used cupping in the Olympics
Come see and experience a demonstration of the technique
David Paton has been practicing Acupuncture for 25 years and he recently began specialty training in sports medicine acupuncture. He has maintained a private practice while continuing to teach, work in Kennedy Krieger's Traumatic Brain Injury, Pain and Traumatic Spinal Cord Injury unit and Riverview Rehabilitation and Health Center.  His work experience for most of the last 7 years has been focused around treating musculoskeletal injuries and helping patient's fully recover from their injuries.
Baltimore Martial Arts Academy 6565 Baltimore National Pike, Catonsville, MD 21228
Looking for a map
? Walk in M-F, 4:30-9 PM Saturday, 8:30AM - 2:30PM Visit our You Tube Channel
{Baltimore Martial Arts You Tube}
. Email us at:
[email protected]