Jiu Jitsu News – Baltimore Martial Arts
Brazilian Jiu Jitsu News - Baltimore Martial Arts
Baltimore Martial Arts is looking forward to having a big year in 2015 for BJJ and MMA. There are several up and coming new MMA fighters that have scheduled fights in the next couple of months. Veteran fighter Brandon Johnson has a a match set up too! Make sure you guys check with Herb Severn and Charles Gamble to get dates and locations. We should do our best to travel with and support our fighters. Maybe we can get a special MMA fight shirt for these events. If anyone has a design concept and/or connections with a T-shirt company please contact [email protected].
In 2014 we learned so much from Master Pimenta and Jhony Fernando from GFTeam. Master Pimenta is coming back February 20th. Matheus Gonzaga is a purple belt from the main GFTeam school in Brazil, the same school that Master Pimenta and Rodolfo Vierra train at and will be with us until June. Metheus is also a IBJJF World Champion Bronze Medalist!
We had great seminars from Master Pimenta, Renato Tavares and Roli Delgado. Roli's seminar was just mind blowing and if you missed it you missed it! However, you can bet that we will be seeing Roli again soon and next time he's going to come a little early and give us some MMA training.
Going forward, I'd like to get more of our members involved with BJJ competition. Adults and kids! Competing will make your jiu jitsu better and will be heavily considered towards your belt and stripe promotions. Mihai has been teaching a special kids competition class alone. He could really use some help. If you are available to help him please let him know. We are trying to organize a teaching schedule for the competition team and your involvement is much appreciated.
We have added some changes to our class schedule notably more beginner and fundamentals classes. The fundamentals class is for complete newbies and will be run by Shadeed with my assistance. The beginner classes are really drills classes that are good for anyone.
White Belt Class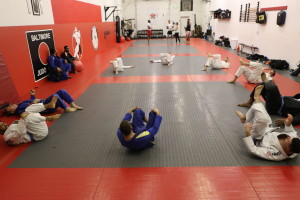 We have White Belt - Beginner's Classes on Mondays & Wednesdays 5:30-6:30PM & Saturdays from 1-2PM. Classes are taught by BJJ Black Belt Gary Berger. Professor Berger's style of teaching emphasizes repetition and practice and includes high percentage moves that are essential to leaning and becoming proficient at Brazilian Jiu Jitsu. There is no live wrestling (rolling) in this class.
New Students Orientation & Fundamentals Class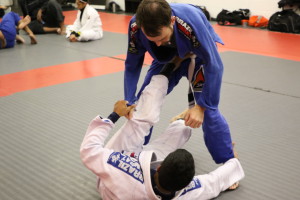 This class is perfect for complete beginners and is designed to prepare you for our White Belt Beginner's class &/or our regularly scheduled BJJ classes. You will learn the Basics of Brazilian Jiu Jitsu as well as Jiu Jitsu Self Defense. This BJJ fundamentals class is offered on Tuesdays 5:30-6:30PM and Sundays 11AM -Noon.
Open Mat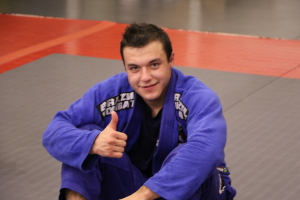 Baltimore Martial Arts has BJJ Open Mat on Sundays 5PM hosted by GFTeam World Champion Bronze Medalist, Matheus Gonzaga, and Mihai Petrisor. There is no charge for this training! Non members are welcome! - A signed liability form is required.
Private Lessons Available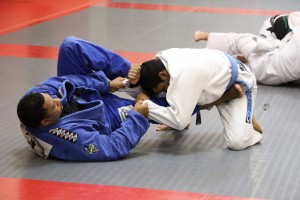 Private lessons can be arranged between Professor Gary Berger and Mathues Gongaga. Please email [email protected] to discuss pricing and to make arrangements.
BJJ Etiquette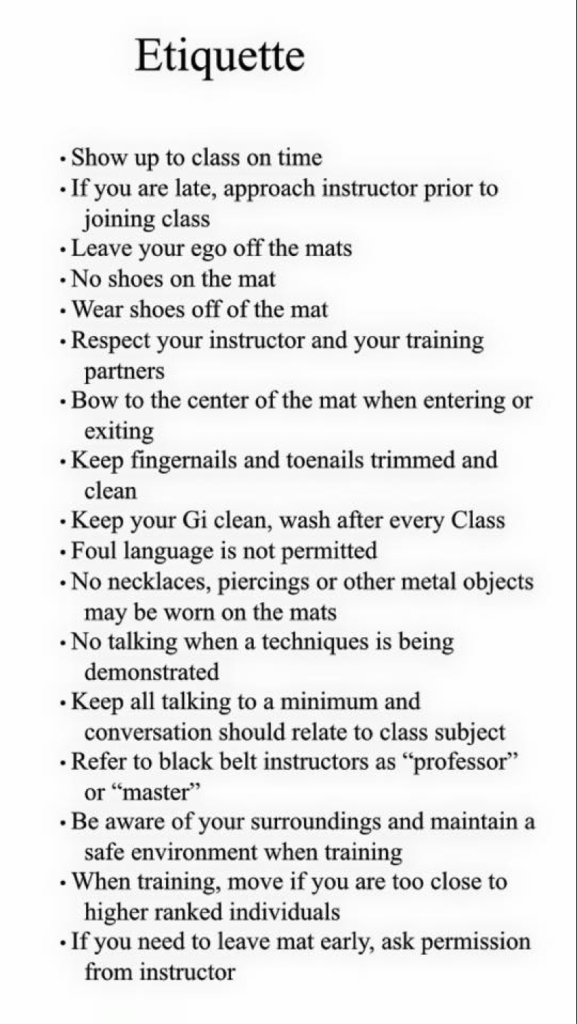 BJJ Etiquette is important to understand and to follow. The etiquette that we follow is the same that most BJJ associations follow. This will serve you well wherever you go, however there are some difference that the Brazilians follow in Brazil. It is customary for any non black belt to approach each and every black belt on the mat and bow and shake the black belt's hand before doing anything else. Some Brazilians do this for every student on the mat not just for the black belts. Those that understand this etiquette take notice of those that do not honor this tradition.